On your Mac computer you have a built in firewall that does a very nice job at keeping your computer safe from viruses and malware. If you are using Family Search, or Ancestry you might experience freezing issues occasionally. This is because your firewall is trying to protect your computer when you try to sync with these online genealogy programs. There is a very easy way to prevent this from happening in the future. Here is how you can add RootsMagic to your Mac firewall settings:
From the Dock at the bottom of your Mac screen click on your System Preferences icon.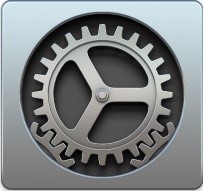 From your System Preference screen click on your Security and Privacy icon.
In the general security and privacy screen click on the gold lock icon located in the lower left corner of the screen.

Enter your administrator password that you set up for your Mac computer to enable changes.
Click on the Firewall tab at the top of the Security and Privacy screen.

In the Firewall screen click on the "Turn Firewall On" button.
Note: It's important to leave your Firewall on to prevent future freezing issues when using RootsMagic .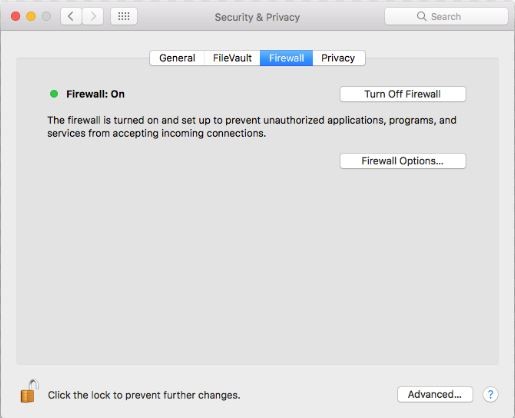 Click on the "Firewall Options" button.
In the Firewall Options screen click on the small (+) icon
In the next screen click on the "Applications" folder.
From the applications screen scroll down and look for the RootsMagic icon.
When you find the RootsMagic icon from the Applications list double click on it.
This will add RootsMagic to the Firewall Exceptions list.
Click on the OK button at the bottom of the screen to close out of the Security and Privacy screen.
Restart your computer for these changes to take effect.